Canada Pooch
For Dogs with Style

Product has been added to cart
Canada Pooch
Does your doggo enjoy looking his best? Consider dressing him up with Canada Pooch clothing and gear for pets!
Canada Pooch was started with the desire to inspire special moments between you and your dog. Proudly Canadian owned and operated, Canada Pooch's dog clothes and gear are designed with your doggo's size, comfort and style at heart.
When you purchase one of Canada Pooch's stylish dog harnesses, sweaters or other accessories for your pet, you can be sure that you're getting the highest quality and craftsmanship. They make their products with durable materials that can withstand any type of weather, and carefully thought-out construction that will fit your dog comfortably for any outdoor activity during any season.
Canada Pooch's products range from functional items such as harnesses, but what they're especially known for is their innovative designs for dog clothing and accessories. Your dog will surely be turning heads in their Downtown Denim Vest or a Hero Hoodie which comes in a variety of colors!
Whatever the outdoor occasion – whether it be a casual walk around the park or a hiking adventure on the trails – Canada Pooch has a practical outfit to match. Not only will your dog look good, she'll also stay covered, warm, and dry.
Homes Alive is a proud supplier of Canada Pooch products. We carry several of their clothes for dogs, including cozy parkas, water resistant vests, and even fashionable beanies. Make the most out of your next outdoor experience with Canada Pooch's stylish and functional gear. Just don't be jealous when your adventure companion gets all the attention!
Compare Products
You have no items to compare.
My Wish Lists
Last Added Items
You have no items in your wish list.
About Canada Pooch

Style with a Purpose
Helping pets brave any weather in style is what Canada Pooch does best. From raingear to winter wear, and every season in between, choose the Canada Pooch gear that will improve yours and your dog's outdoor experience.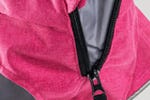 Fashionable
Your pup should be at least as stylish as you, maybe even more. With trendy styles and fashionable looks, your dog will be turning heads and wagging tails on every walk.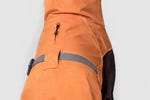 Functional
Made with durable, high-quality fabrics for all types of weather. Looking good doesn't mean you have to sacrifice functionality. With options for every season, Canada Pooch gear has you covered, warm, comfortable, and dry.
Innovative Designs
Canada Pooch designs high-quality pet outerwear and accessories. They strive to develop innovative, forward-thinking products that guarantee a positive experience for dogs and owners alike. Sticking to seasonal trends and the latest fashion, Canada Pooch gear is designed to suit any lifestyle from outdoor adventures to casual city walks. No matter where your dog takes you, Canada Pooch has thought of every detail to protect your precious pup.
Cruelty-Free
They genuinely believe in the well-being of animals, which is why all of their products are free of any animal by-products. That means no fur, no down, and no leather. Don't worry! They use faux fur and faux down to give you the trendy and adorable looks that you want for your pet.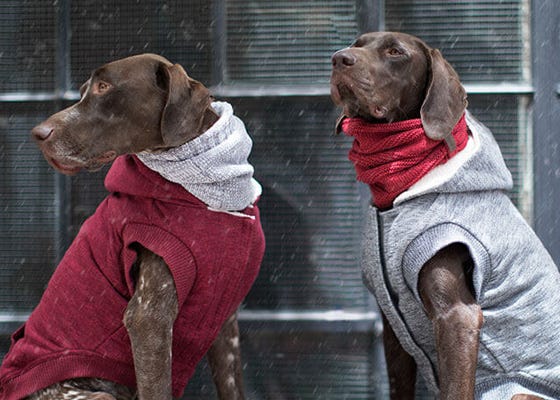 Proudly Canadian
Canada Pooch, as the name implies, is a proudly Canadian owned company. All Canada Pooch products are designed in their head office in Toronto, Ontario. As Canadians, their team knows exactly what our pets need to brave our seasonal weather conditions and maximize our outdoor adventures with our pets.