KONG Wet Wubba
by KONG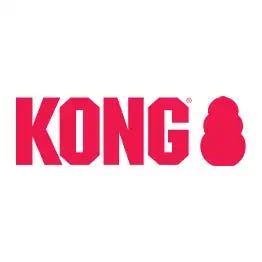 Product has been added to cart
Covered in Neoprene 
Bright colours for high visibility
Excellent for games of fetch
This is a floating toy and dries quickly for maximum playtime
Great for indoor or outdoor play
No squeakers inside for quiet, gentle indoor play
Not a chew toy
Available in one size only
The KONG Wet Wubba is an interactive toss-and-tug toy, covered with a sturdy neoprene (wet suit material).
Durable Neoprene covers two balls - a smaller tennis ball on top and a non-squeaking ball beneath. The Wet Wubba floats and is easily visible with its bright colours. The neoprene dries quickly and is highly durable. There are no squeakers in this wubba so it can be used quietly indoors. A perfect interactive tug-and-toss toy for your dog.
KONG Snugga Wubba Sizes:
Warnings:
For supervised use only.
Check toy frequently for damages, or torn pieces.
Replace if damaged.
This is not a chew toy.