KONG Snugga Wubba
by KONG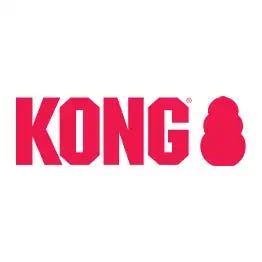 Product has been added to cart
No squeakers inside for quiet, gentle indoor play
Excellent for games of fetch
Great for indoor or outdoor play
Easy to snuggle with it's soft, durable fleece
Not a chew toy
Assorted colours
Available in two sizes, small and large
The KONG Snugga Wubba is an interactive toss and tug toy, but can also be used as a comfort toy.
It's unique octopus-like shape comes from stacking two balls; one smaller than the other and wrapping them with durable fleece material. The material extends to make flapper arms that make it easy to pick up and toss around. There are no squeakers in this Wubba so it can be used quietly indoors. The thick fleece fabric cover is soft and comforting for your dog to snuggle with and can be used for both indoor and outdoor play.
KONG Snugga Wubba Sizes:
| | |
| --- | --- |
| Small | 23 cm (9") long |
| Large | 33 cm (13") long |
Warnings:
For supervised use only.
Check toy frequently for damages, or torn pieces.
Replace if damaged.
This is not a chew toy.