KONG Puppy Goodie Bone
by KONG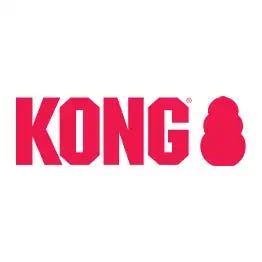 List Price:
$13.49
Our Price:
$11.49
You Save:
$2.00 (15%)
Product has been added to cart
Each end has a patented Goodie Gripper for filling with treats, snacks or Easy Treat paste
Soft puppy rubber formula is great for soothing gums
Promotes healthy dental health 
Decreases separation anxiety
Promote proper chewing behavior
Deters misbehavior
Suitable for puppies
Available only in one size ships in different colours
Made in USA
The KONG Puppy Goodie Bone is for dogs that love a classic bone shape, but need a safe and natural chew as their teeth strengthen.
KONG Toys performance and durability are legendary and set the standard for rubber pet toys.
KONG toys are regularly used tools for the prevention of boredom, separation anxiety and other dog behavioural issues.
Providing food or treat stuffed in KONG toys can keep your dog content, busy, and occupied for long periods of time.
Small Kong Goodie Bone is best suited to dogs up to 9 kg (20 lbs)
Not recommended for puppies over 9 months
Warnings:
Always supervise your dog when playing with the Puppy Goodie Bone.
Replace if Goodie Bone is worn, torn or damaged.
As puppies grow, graduate them to a larger Puppy Goodie Bone or Kong Classic.