KONG Extreme Flyer
by KONG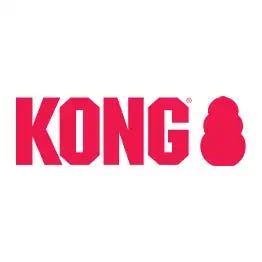 Product has been added to cart
Perfect flying disc for active dogs
Flexible for easy portability, but rigid enough to fly
Accurate to throw
Made out of our KONG Extreme ultra-durable rubber
Soft on dog's teeth and gums
Made in USA
KONG Extreme Flyer is the perfect toy for active, and tough dogs.
Designed with KONG's flexible, ultra-durable extreme rubber makes this disc fly accurate and provides a soft catch that won't hurt your dogs teeth.
Black KONG Extreme durable rubber
Approximately 25 cm (10") in diameter
Warnings:
For outdoor use only.
Use in open areas, free of obstacles that could be dangerous to your dog.
Replace Kong Extreme Flyer if damaged, punctured or torn.
Kong Extreme Flyer should not be used as a chew toy.