Catit Design Cat Scratcher - Chaise
by Catit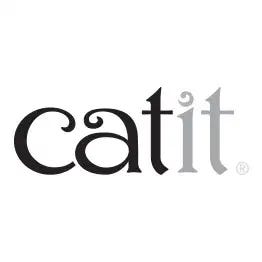 Product has been added to cart
Unique Chaise Shaped Cat Scratcher
Comes with Catnip
Saves furniture and rugs from clawing
Sharpens claw, removes debris from nails
Encourages stretching and burning off energy
The Catit Design Home Scratcher Chaise is a conventional cat scratcher with a modern twist.
This purple chaise scratcher has a unique shape, yet all the durability of a regular cat scratcher. Cat's need to scratch. It's an instinct. Scratching helps cats sharpen claws, stretch their bodies and work off energy. The Catit Design Chaise Scratcher provides a corrugated scratching surface and protects your rugs and furniture from clawing damage.
Catnip is provided to get your cat off the couch and onto the scratcher.
Size: 45.72 cm x 21.59 cm x 20.32 cm (18" x 8½" x 8")
Purple Chaise