Ruffwear Gnawt-A-Cone Dog Toy
by Ruffwear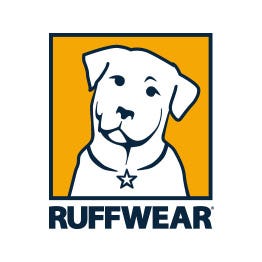 Product has been added to cart
Pinecone inspired rubber dog toy
Made from natural latex rubber
Chisel like design gives the toy an erratic bounce and helps massage your dog's gums
Inner chamber can hold large sized treats or natural peanut butter
Ideal for fetching and treat dispensing
Suitable for medium to large sized dog breeds
Available only in one size and in three different colours
Ruffwear Gnawt-A-Cone is a rubber dog toy inspired by Central Oregon's Ponderosa Pine Trees and created for those pinecone loving dogs. Made from natural latex rubber with a unique surface that massages the gums, this toy keeps your dog on its toes with its erratic bounce and has an inner chamber to put natural peanut butter or large treats for a fun outdoor challenge. 
Gnawt-A-Cone is suitable for medium to large sized dogs, for gentle to moderate playtime and is only available in one size and in three different colours; Please see the specifications tab for more information. 
Product Measurements
7.5x10 cm (3x4")
Washing Instructions
Place on top rack if you choose to wash toy by the dishwasher. If not, then hand wash the product with dish soap and allow it to air dry. 
Caution
Please supervise your dog with this toy at all times. If any damage to the product starts to appear, please remove the toy immediately.