Feliway Optimum Refill
by Feliway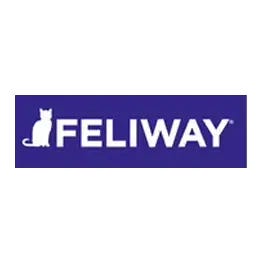 List Price:
$59.49
Our Price:
$46.99
You Save:
$12.50 (21%)
Product has been added to cart
Feline pheromone diffuser refill
Helps to reduce stress and calm cats
This product is suitable for cats of all life stages
Includes one 30-day refill
Feliway Optimum Starter Kit is sold separately
Feliway Optimum Refill can be used with the Feliway Optimum Starter Kit to help keep your cat calm. This product is the best solution to help relieve common signs of stress and increased serenity in your cat. Simply plug the diffuser into your cat's favourite room and let the pheromones cover an area of up to 70 m².
Worried about the smell? Rest assured, this product is specially designed so that only cats can detect this pheromone (dogs and people are not affected).
This product includes one pheromone refill. Please see the specifications tab for more detailed instructions on how to properly use Feliway Optimum.
Directions
Determine which area in your house is your cat's favourite. Then plug Feliway Optimum into a standard electrical socket in that room and let the diffuser work away. For the best results, leave the diffuser turned on all day. Refill when necessary. 
Ensure that your Feliway Optimum is upright and not behind or underneath any furniture. It is also not advised to put the Feliway Optimum near a window, fan or air conditioner as drafts will carry away the pheromones, making refills last less than 30 days.
Diffuser refills are sold separately. 
Cautions 
Keep out of reach of children.
Dispose of containers and contents at a hazardous or special waste collection.
Only use with a standard 120V AC. Do not use with extension cords, adapters, or voltage converters.
Feliway Optimum is not a sedative or tranquillizer.
Feline Pheromone Complex (FPhC), 2%