Company Of Animals Pet Corrector
by Company of Animals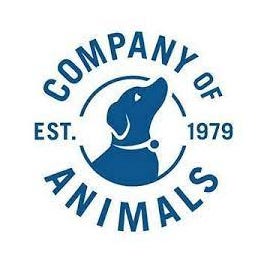 List Price:
$17.20
Starting From:
$14.99
You Save:
$2.21 (13%)
Product has been added to cart
Easy to use & travel with
Versatile - use to stop all kinds of unwanted behaviour
Less invasive alternative to shock collars
Free training guide included
Available in singles of 30 ml, 50 ml, 200 ml and cases of 12 x 30 ml
Company Of Animals - Pet Corrector helps stop unwanted behaviors such as barking, chasing, stealing, jumping up and place avoidance. It works by emitting a hiss of compressed gas to interrupt unwanted behaviors, and refocus your dog's attention. Trainers and behaviourists around the world have recommended this product. The gas inside is inert, has no smell, and is totally safe.
Company Of Animals - Pet Corrector works on most animals including dogs, cats, horses and more!
Instructions
The Pet Corrector makes a loud hissing noise to distract your pet, and therefore stop unwanted behavior. Ensure that your pet is rewarded immediately after the behavior has ceased. It is important that the Pet Corrector is used responsibly, and that alternative, desirable behaviors are encouraged and rewarded. Please ensure you read the training guide before use.
Precautions
Pressurised container. May burst if heated. Keep away from heat, hot surfaces, sparks, open flames and other ignition sources. No smoking. Do not pierce or burn, even after use. Protect from sunlight. Do not expose to temperatures exceeding 50°C. Keep out of reach of children. Containes fluorinated greenhouse gases: HFC-134a.