KONG Puppy
by KONG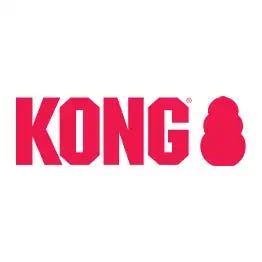 List Price:
$9.39
Starting From:
$7.99
You Save:
$1.40 (15%)
Product has been added to cart
Soft puppy rubber formula
Soothing for teething puppy gums
Unpredictable bounce for games of fetch
Can be stuffed with a variety of treats to lengthen play
Highly recommeded by veterinarians and trainers 
Made in USA
Available in X-Small, Small, Medium, and Large sizes
The super-bouncy, KONG Puppy Toy, made with an exclusive teething rubber formula, is the perfect fit for dogs that like to chase and chew.
KONG's performance and durability are legendary, setting the standard for rubber pet toys. KONG toys have been widely used as a therapy tool for the prevention of boredom, separation anxiety and other dog behavioral issues. Food or treats can be stuffed in KONG toys to keep your dog content and occupied for long periods of time.
The KONG Puppy toy promotes proper chewing habits and continues to hold the standard of durability KONG Toys have held for over 30 years.
Kong Puppy
| | | |
| --- | --- | --- |
| X-Small | 3.5x3.5x5.7 cm (1.4x1.4x2.25") | For Puppy's up to 2 kg (5 lbs) |
| Small | 7 cm x 4.45 cm (2 3/4" x 1 3/4") | For Puppy's up to 9 kg (20 lb.) |
| Medium | 8.5 cm x 6.35 cm (3 3/8" x 2 1/2") | For Puppy's 7-16 kg (15-35 lb.) |
| Large | 10 cm x 6.67 cm (4" x 2 5/8") | For Puppy's 13-30 kg (30-65 lb.) |
Always supervise your dog while using the KONG Puppy.
Replace if damaged.
Best for puppies under 9 months old.
As your puppy grows, be sure to graduate to a KONG Classic.
This toy can be a choking hazard if it's not sized correctly for your dog.