Ruffwear Home Trail Hip Pack
by Ruffwear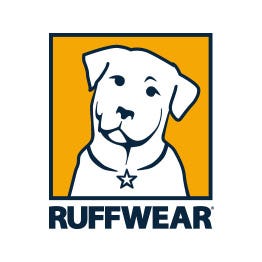 Product has been added to cart
Versatile on-the-go hip pack
An adjustable strap with a side release buckle allows the pack to be worn on the hip or crossbody
Uses two zipper pockets with organized separators within the large pocket
External mesh stretch pocket can hold a roll of poop bags, and external hoops can hold small clip items
Back of the pack has a large pocket to securely hold a smartphone 
Ideal for walking, hiking or for use while travelling
Available in one size and in two different colours
Keep everything you and your dog need secure while hiking, walking or jogging with Ruffwear Home Trail Hip Pack. This pack uses a 200 denier polyester with PU finish lining with a 150 and 600 denier polyester ripstop, both with a Bluesign approve WR finish. This pack has two zipper pockets, both with a denier nylon taffeta with a waterproof finish. The small front pocket can easily store essential items such as cards, money, and keys. The middle large pocket has a mess pocket internally with snaps to hold your dog's favourite treats or toys while keeping it apart from the other items stored inside. There is also a hidden slot on the back of the pack that can hold a smartphone securely and is easy to pull out quickly for those candid adventure photos!
This pack can be adjusted to either be a crossbody bag or if preferred it can sit along the hips fanny-pack style! A convenient side-release buckle makes this hip pack easy to put on and take off. External hoops located outside the pack will keep items with clips or carabiners secure while the small stretch mesh pocket can hold a roll of poop bags.
This pouch is available in two colours. Only in one size. Please see the specifications tab for more information. 
Measurements
Pack with adjustable belt:  38 - 137 cm (15-54")
Phone Pocket Dimensions:  21 x 12 cm (8.2x4.7")
Capacity:1.8 L
Washing Instructions
Ensure that the fastener is secure. Remove everything from the pack and wash the pack in cold water on a gentle cycle with a mild detergent. Allow the pack to air dry, and please do not use bleach, iron or dry clean product.