Bold by Nature+ Salmon & Wild Ocean Fish Oil
by Bold by Nature+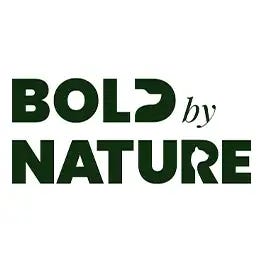 Product has been added to cart
Skin & Coat supplement for dogs and cats 
Made with salmon and wild ocean fish oil
Supports skin & coat health - Excellent source of Omega 3s
Promotes heart heath and cognition
Suitable for adult dogs and cats of all breeds 
Available in a 473 mL bottle
Produced in Canada
Bold by Nature+ Salmon & Wild Ocean Fish Oil is a great supplement for your dog or cat's skin and coat health. This supplement contains salmon and wild ocean fish oil, which are packed with omega-3 fatty acids that help to make your pet's skin healthy and their coat soft. Additionally, the DHA, DPA, and EPA found in this product promote heart health and healthy cognition.  
This product is suitable for adult dogs and cats of all breeds. Please see the specifications tab for further details. Bold by Nature+ Salmon & Wild Ocean Fish Oil is available only in a 473 mL bottle. Produced in Canada.
Feeding Instructions
This product is recommended for dogs and cats only. Please administer by pumping the recommended amount onto your pet's foo, mix, and serve. 
Weight of Pet
Pumps per Day (1 pump= 1 mL)
Under 15 lb
1 pump
16 - 25 lb
2 pumps
25 - 50 lb
4 pumps 
50 - 100 lb
6 pumps
Over 100 lb
8 pumps 
Each pump delivers EPA (140 mg), DHA (95 mg), DPA (15 mg), Total Omega 3s (250 mg).
Estimated Number of Servings 
| | |
| --- | --- |
| Average Weight of Pet | Supply in Months |
| Under 50 lb (approx) | Up to 10 Month Supply |
| Over 50 to 80 lb (approx) | Up to 4 Month Supply |
| Over 80 lb (approx) | 2 month Supply |
Cautions
Do not feed this product to pets with bleeding disorders unless directed by a veterinarian. 
Do not exceed the recommended dose, unless specifically instructed by a veterinarian.  
Store out of light and refrigerate after opening. Please keep out of reach of children. 
Wild Salmon Oil (50%), Wild Ocean Fish Oil Blend (anchovy, sardine, mackeral; 50%)