True Leaf Healthy Gums Dental Spray
by True Leaf
List Price:
$15.49
Our Price:
$14.99
You Save:
$0.50 (3%)
Product has been added to cart
Made from oregano oil and peppermint oil
Natural remedy - helps remove and prevent plaque build-up
Suitable only for dogs
Available in a 60 ml spray bottle
Made in Canada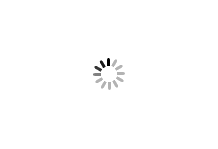 True Leaf Healthy Gums Dental Spray is a natural dental spray for helping your dog maintain a healthy set of teeth. Made with a combination of oregano oil and peppermint oil to help break down plaque and bacteria in your dog's mouth and gums, leaving a fresh and healthy set of teeth.
Oregano is a powerful herb known for being rich in oxidants, flavonoids and contains a natural defence against bacterial, fungal and viral infections. Great for helping with dental, digestive, wounds, and as a deodoriser. Suitable only for dogs and comes in a 60 ml spray bottle; please see the specifications tab for more information. Made in Canada. 
Directions:
Shake well then spray onto the teeth from the side of the mouth once or twice per day. It is recommended to use the dental spray before bedtime for the longest time before contact with food or water. 
Active Ingredient: Mediterranean Oregano Oil (0.5%), Peppermint Oil (0.014%)
Inactive Ingredient: Purified Water, Lime Extract, Polysorbate 80