Product has been added to cart
Made in Canada
Biologically appropriate formula
Regional sources for all ingredients
Low-glycemic & limited carbohydrates
65% Free-Run Cobb Chicken, Whole Grade-A Eggs & Wild-Caught Flounder
35% fresh greens & botanicals from trusted, local sources delivered fresh every day
Promotes the development of lean muscle mass in overweight dogs
0% grain, gluten, potato, tapioca, starch, GMO
Never frozen and no preservatives
Formulated for overweight dogs of all breeds & over 1 year
Available in 2 kg, 6 kg, and 11 kg bags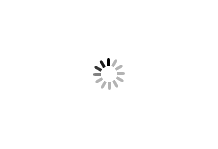 About Acana Heritage Dog Food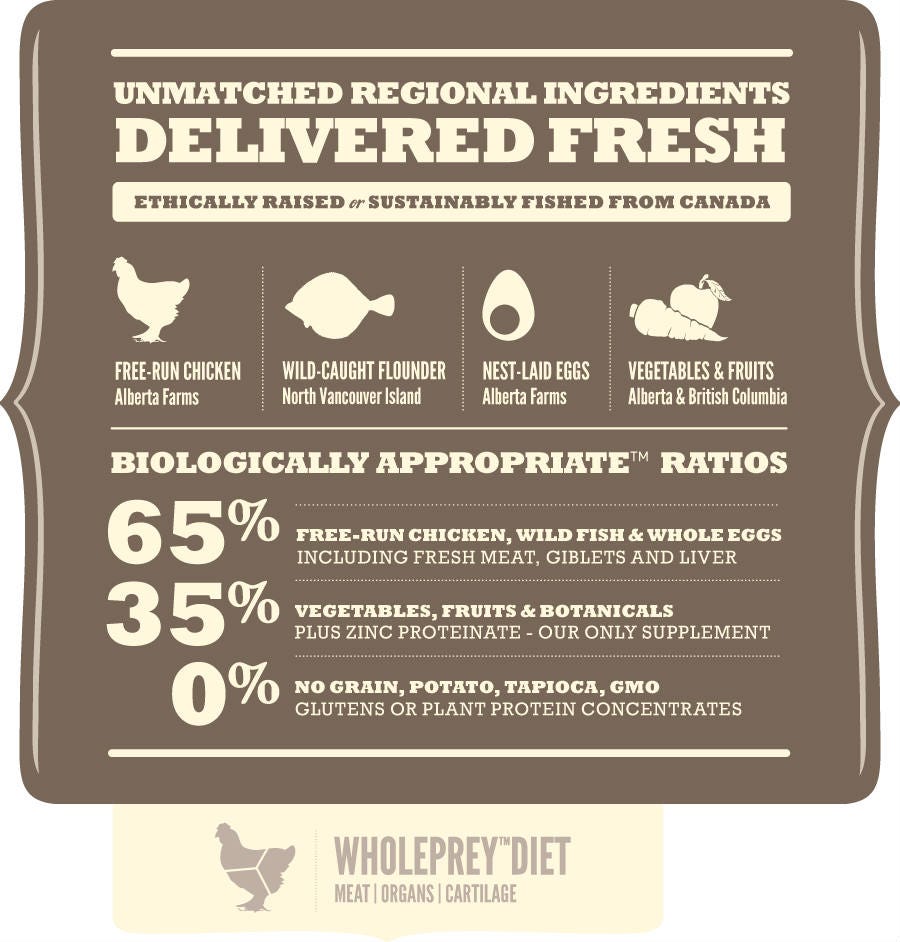 Acana's new Heritage formulas have been created in celebration of 25 years of wholesome, wholeprey diets for pets. As always, these new formulas are still biologically appropriate and contain fresh, regional ingredients that are sourced within Canada. A few improvements have been made, however, to ensure each food provides the exact nutrients your dog needs to thrive. Some of these features include:
60 to 75% Meat - creates a protein-rich diet
1/3 Fresh Meat - keeps them in their most natural, wholesome form
3 Fresh, Meats - locally-sourced
WholePrey Diet - includes meat, organs, and cartilage
Carbohydrate Limited – only 30%, grain-free
Low-Glycemic (GL9) - no potato, tapioca, or starch
Fresh Fruits & Vegetables - locally-sourced
Local Botanicals
Single Supplement – Zinc
Freeze-Dry Infused –freeze-dried liver for picky eaters
All meats are fit for human consumption.
About Acana Light & Fit Dog Food
This food has been formulated to be biologically appropriate rich in proteins for overweight, adult dogs to promote lean muscle mass. It is made with fresh, free-run Cobb chicken (meat, liver, heart, kidney, and cartilage) and whole eggs from Alberta farms as well as wild-caught flounder from North Vancouver Island, British Columbia. These wholesome proteins are complemented with fresh greens grown in the Fraser Valley in British Columbia.
This food is created with 65% high-quality animal proteins while the fresh greens make up the remaining 35%. There are absolutely no grains, gluten, potato, tapioca, or GMO. The formula is supplemented with only one ingredient - zinc - to round it out. With all that said, this food is unmatched with its regional and fresh ingredients from Canada's best to create a top quality food to keep your dog healthy and happy!
Available in 2 kg (4.4 lb), 6 kg (13 lb), and 11.4 kg (25 lb) bags.
Guaranteed Analysis
| | |
| --- | --- |
| Crude Protein (min.) | 35% |
| Crude Fat (min.) | 11% |
| Crude Fibre (max.) | 8% |
| Crude Moisture (max.) | 7% |
| Calcium / Phosphorus (min.) | 1.7% / 1.1% |
| Omega-6 / Omega-3 (min.) | 2.2% / 0.9% |
| DHA / EPA (min.) | 0.3% / 0.3% |
| Glucosamine (min.) | 1500 mg/kg |
| Chondroitin Sulfate (min.) | 1000 mg/kg |
Feeding Guidelines
Weight of Dog
Active
1 hour or MORE daily exercise
Less Active
1 hour or LESS daily exercise
kg (lb)
gr/day
cups/day*
gr/day
cups/day*
5 kg (11 lb)
60 g
1/2 c
80 g
2/3 c
10 kg (22 lb)
120 g
1 c
120 g
1 c
20 kg (44 lb)
200 g
1-2/3 c
240 g
2 c
30 kg (66 lb)
270 g
2-1/4 c
320 g
2-2/3 c
40 kg (88 lb)
330 g
2-3/4 c
390 g
3-1/4 c
50 kg (110 lb)
400 g
3-1/3 c
450 g
3-3/4 c
60 kg (132 lb)
450 g
3-3/4 c
520 g
4-1/3 c
*1 cup = 120 g. To help maintain freshness, we recommend sealing bag tightly and storing in a cool, dry location. This chart is a guide, and may differ based on feeding habits and activity levels of your dog.
Delivered Fresh Each Day
Acana Light & Fit Dog Food features an unmatched variety of local ingredients that are raised or fished by people we know and trust, tested to be fit for human consumption, and then delivered to our door fresh each day!
Ingredients
Fresh chicken meat (16%), chicken meal (14%), turkey meal (14%), red lentils, whole green peas, pea fiber, fresh chicken giblets (liver, heart, kidney) (5%), herring meal (5%), fresh whole eggs (4%), fresh whole flounder, (4%), sun-cured alfalfa (4%), field beans (4%), green lentils, whole yellow peas, chicken fat (1%), herring oil, (1%), fresh chicken cartilage (1%), dried brown kelp, fresh whole pumpkin, fresh whole butternut squash, fresh whole parsnips, fresh kale, fresh spinach, fresh mustard greens, fresh turnip greens, fresh whole carrots, fresh red delicious apples, fresh Bartlett pears, freeze-dried chicken liver, freeze-dried turkey liver, fresh whole cranberries, fresh whole blueberries, chicory root, turmeric, milk thistle, burdock root, lavender, marshmallow root, rose hips, enterococcus faecium.
Supplements
Zinc Chelate, Vitamin E Supplement (preservative)
Caloric Content
ACANA mirrors the meat and protein concentrated diets that all dogs are meant to eat, while reducing the carbohydrates and high-glycemic grains that cause blood sugar levels to rise and fluctuate. Compared to conventional foods, ACANA delivers more calories from protein and fat and fewer calories from carbohydrates, reducing the risk of obesity and diabetes and promoting your dog's peak health.
Metabolic energy for Acana Light & Fit Dog Food is 3070 kcal/kg or 368 kcal per 250 ml / 120 g cup with 40% from protein, 30% from fruits and vegetables, and 30% from fat.

We found other products you might like!