Ruffwear The Audible Beacon Light
by Ruffwear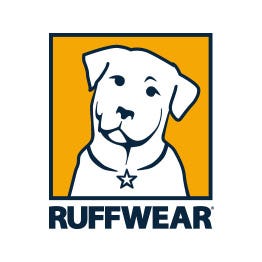 Product has been added to cart
Safety Light with sound
Designed for use with guide dogs
Clear shell for all-around visibility
Waterproof
A sound will notify the user when it is on, off, low battery, charging and completely charged
Rubber mount allows Audible Beacon to attach onto guide dog  harnesses or canes
Quick clip for secure attachment to dog collars and Ruffwear jackets
Rechargeable battery - charges through USB (15 cm USB cord included)
Ruffwear The Audible Beacon Light is a waterproof safety light that keeps your dog and yourself visible during everyday activities through light and sound. Designed with the blind community in mind the beacon uses a polycarbonate case with a LED light that allows the light to shine visually all around and will omit sound throughout the trip but also providing the user with audio cues when turning the light on, off, low battery, charging and charge completely. 
Attach to The Beacon is a stainless steel quick clip that makes it a breeze to attach onto any collar or any of Ruffwear's coats, jackets or backpacks and comes with a silicone rubber mount to attach onto guide dog harnesses and canes. The Audible Beacon is supported with a rechargeable lithium-ion battery that can be charged with any USB cable and does come with a 15 cm USB cord for convenience. Available only in one size, and is rated IPX7 for waterproof (depth of 1 m for 30 minutes), please see the specifications tab for more information. 
Product Dimensions
4.6x4.1x5.3 mm (1.8x1.6x2")
Charge time on the Audible Beacon is approx 1.5 hours and can be used approx 12 hours.
Washing Instructions
Please wipe down The Audible Beacon with a damp cloth