Ruffwear Swamp Cooler Core
by Ruffwear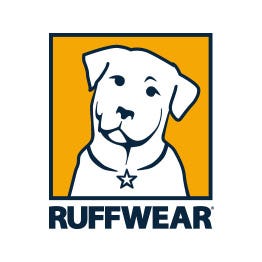 Product has been added to cart
Add on cooling attachment to specific Ruffwear harnesses and backpacks
Uses a three-layer design 
Dunk in cold water, wring out and attach to help pull heat from your dog
Supports dogs when lifted by the handle of the harness
Prevents abrasion to chest and belly area 
Easy to attach and remove - velcro hook and loop system
Available in a variety of sizes
The Ruffwear Swamp Cooler Core is an add-on attachment that attaches to Ruffwear's Web Master Harness, Approach Pack, Palisades Pack and Singletrack Pack to offer support and protection during backpacking, hiking, or any other outdoor activities in the hot summer heat. This chest guard uses a three-layer design made with a combination of polyester air mesh, dry-weave polyester mesh and polyester. Once the Swamp Cooler Core has been dunked in water, wrung out and attached, the inner core will absorb the water and the inner layer will draw the heat from your dog's chest and transfer the cooling effect while the outer layer will assist in evaporation. This guard also helps prevent abrasion to the chest and belly area while also distributing weight and tension when wearing a backpack or if you ever need to lift or assist your adventure buddy through tough terrain. 
Easy to attach and remove, the Swamp Cooler Core uses a velcro hook and loop system to secure itself onto harnesses or backpacks. Available in a variety of sizes; Please see the specifications tab for more information. 
Sizing Chart
| | |
| --- | --- |
| Girth | Size |
| 43-56 cm (17-22") | XS |
| 56-69 cm (22-27") | S |
| 69-81 cm (27-32") | M |
| 81-107 cm (32-42") | L/XL |
How to Measure Your Dog
Muzzle Length
Measure the length of the nose from the tip to the crook where you want the muzzle to sit comfortably below the eyes.
Muzzle Width
Measure the circumference of the muzzle at the widest part, leaving space for two fingers to ensure a comfortable fit.
Neck
Measure the circumference of the base, leaving enough space to comfortably fit two fingers.
Leg Length
Measure your dog from the top of the shoulder and hip to the floor.
Chest Girth
Measure the circumference of the widest part of the chest behind the front legs.
Length
Measure the length from the top of their shoulders to the base of their tail.
Paw Width
Measure the diameter of the widest part of the paw.
Washing Instructions
Please secure all fasteners and wash using a mild detergent in cold water on a gentle cycle. Please air-dry and do not dry clean or use bleach on the product.