List Price:
$37.49
Starting From:
$30.99
You Save:
$6.50 (17%)
Product has been added to cart
Natural, safe ice melter
Eco-friendly formula - doesn't leave behind an oily residue
Safe to use on lawns, plants & concrete or treated wood
Effective down -23°C (-9°F)
Completely safe for pets, children
Available in a 12 lb jug and 22 lb bag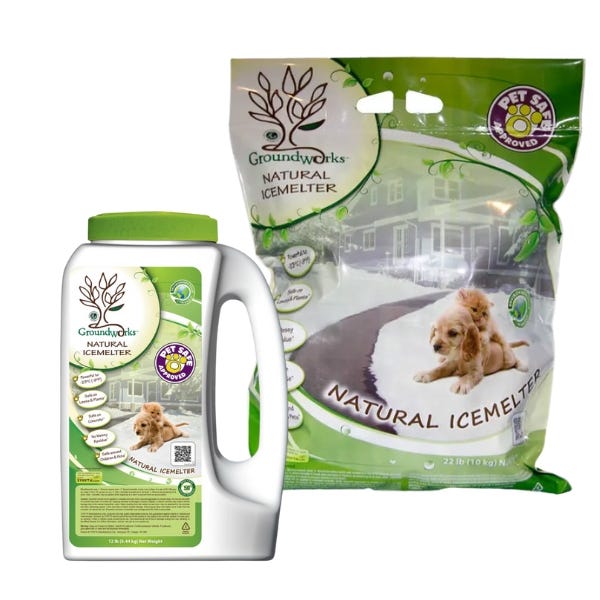 GroundWorks Natural Ice Melter provides pet owners and non-pet owners alike with a safe, eco-friendly solution for melting ice. This natural mix has a natural fertilizer base that begins to work on impact. It is completely safe to use on your lawn, plants, treated wood, and concrete and is not toxic to children or pets. It is safe to be handled but gloves may be worn for extra comfort.
This Ice Melter is effective even in some of the toughest of winter weather, working as low as -23°C (-9°F). After the ice is gone, there will be no oily residue left over. It can be stored over a long period of time without compromising its quality and effectiveness.
Available in a 12 lb jug and 22 lb bag.