Chuckit! Ultra Tug
by Chuckit!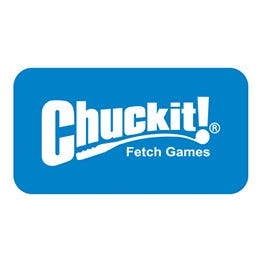 Our Price:
$18.99
Starting From:
$16.14
You Save:
$2.85 (15%)
Product has been added to cart
Tug of war and fetch toy
Durable, extra-thick core rubber ball with a 2-ply nylon handle
High bounce, floats in the water
Compatible with medium and large Chuckit! ball launchers
Available in medium and large sizes
Chuckit! Ultra Tug is the ultimate toy for dogs who love a good game of fetch and tug of war. Using a durable rubber with an extra thick core allows the ball to withstand moderate biters and its 2-play nylon handle ensure that it won't break over time with aggressive tuggers. Ultra tug is easy to clean, bounces high and floats in the water for those dogs who love the water.
Chuckit! Ultra Tug is compatible with medium and large size ball launchers and available in medium and large sizes. Please see the specifications tab for measurements.
Ultra Tug Specifications 
| | |
| --- | --- |
| Size | Dimensions |
| Medium | 24 x 6.3 x 6.3 cm (9.5 x 2.5 x 2.5") |
| Large | 26 x 7.6 x 7.6 cm (10.5 x 3 x 3") |
Caution
Please choose the toy that is right for your dog, and size to prevent choking. Inspect the toy regularly, if damaged in any way remove the toy. Chuckit Ultra tug is not a child's toy.