Catit SmartSift Replacement Liners for Pull-Out Waste Bin - 12 Pack
by Catit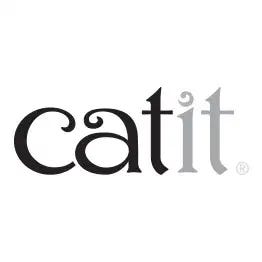 Product has been added to cart
Replacement liners
A perfect fit for the Catit SmartSift Waste Bin
An easy and convenient waste management system for cats
Stops clumps of waste from sticking to the waste bin
Each liner can hold a 2-week waste load
Unscented
Contains a 12-pack of liners
Catit SmartSift Replacement Liners for Pull-Out Waste Bin - 12 Pack are an easy-to-install liner for the Catit Cat Waste Bin.
Specifically for the Catit Design SmartSift Waste Bin. Liner bags are very convenient and prevent the clumps of waste from sticking to the waste bin surface.
Clean up is easy; remove the liner bag and discard it when it is full. Each liner can store about 2 weeks of waste. 
Bag Size: 40 cm x 25 cm x 22 cm (15.7"x 9.8"x 8.7")
12-Pack