Catit Senses 2.0 Catnip Spray
by Catit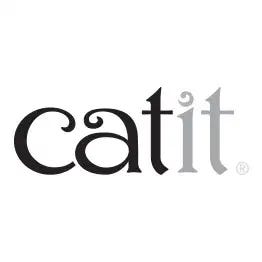 List Price:
$7.99
Our Price:
$6.99
You Save:
$1.00 (13%)
Product has been added to cart
Catnip adds excitement & stimulation
Useful training tool
Can be used to keep cats from scratching furniture
Can be sprayed onto toys, scratchers, etc.
Net content: 60mL
The Catit Senses 2.0 Catnip Spray provides you with an easy and fun way to keep your cat entertained. Simply spray the catnip solution onto your cat's belongings, such as toys or a scratching post, and watch her go wild for the smell and taste.
This spray can also be used as a training tool to keep your cat from scratching the furniture. Each bottle contains 60mL of catnip spray. Can be used with other Catit Senses 2.0 products.
Cautions
Always supervise your cat when using catnip and adjust the amount of catnip used to the sensitivity of your cat.
Excessive use of catnip can lead to aggressive behaviour or your cat getting itself hurt. Never apply catnip to your cat or any other animal.