Catit Play 2.0 Treat Puzzle
by Catit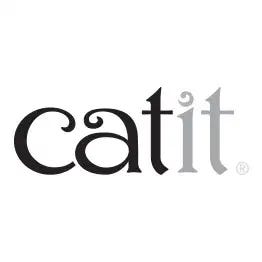 Product has been added to cart
Makes eating & treating more entertaining
Fun & challenging - keeps cats stimulated
Reduces tendency for binge eating
Multiple difficulty levels for challenge & unpredictability
Easy to assemble & to clean
Compatible with other Catit Senses 2.0 designs
The Catit Play 2.0 Treat Puzzle makes feeding and treats time fun and challenging experience for your cat. The Treat Puzzle stimulates cats' brains, encourages their natural scavenging instincts, as well as reduces the urge for binge eating. It is a great way to keep your cat entertained both mentally and physically.
Drop the kibble or treats into the variety of tunnels and obstacles on the area watch your feline work its way to get the goodies out. Each area on the puzzle offers different difficulty levels to keep things this challenging and exciting with each use.
Catiti Treat Puzzle is easy to assemble and take apart for cleaning. Please see the specifications tab for more information.
Caution
Please supervise your cat with this toy at all times. If any damage to the product starts to appear, please remove the toy immediately.