Catit PIXI Smart Fountain
by Catit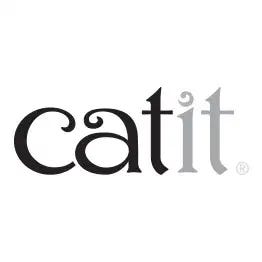 Product has been added to cart
Water fountain with built-in wifi
Connects to the Catit PIXI app on your phone - sends notifications when water is low and can be controlled by your phone.
Uses UV-C Sterilisation with three-stage filtration - eliminates bacteria, viruses and debris in the water.
LED feature nightlight, a notification with UV-C sterilization in progress, replacing the filter and low water level indicator
Auto shut off feature when out of water
Encourages cats to drink more water - Reduces the risk of kidney & UT complications
Unique design for easy drinking and doesn't irritate the whiskers
Holds up to 2 L of water
Replacement filters sold separately
The Catit PIXI Smart Fountain is a cute and ideal drinking fountain for cats picky about drinking. This fountain will provide a fresh, pure water supply and is designed so your cat can drink water in a comfortable position and its whiskers do not hit the edges. Built inside of this fountain is a UV-C sterilization that eliminates bacteria and viruses alongside the filter that softens tap water by removing excess chemicals and filtering out debris, such as food and hair.
 Located on the front of the fountain is a LED water level indicator that will light up to let you know when it is time to fill the fountain and will automatically shut down when it is out of water and will light up at night so you and your cat can see where it is in the dark. The built-in wi-fi allows this fountain to connect to your smart device using the Catit PIXI app, allowing you to monitor the water fountain's water levels and also receive push notifications if the water levels are low, the filter needs to be replaced or pump maintenance. 
The PIXI Stainless Steel Fountain holds up to 2.5 L (67.5 fl oz.), is powered by a small electric pump, and can easily be disassembled to wash by hand. Available only in one size, 20.5 x 20.5 x 17 cm (8 x 8 x 6.7"). Replacement filters are sold here.