Catit Catnip Garden Supreme Catnip 28.4 g (1 oz.) Tub
by Catit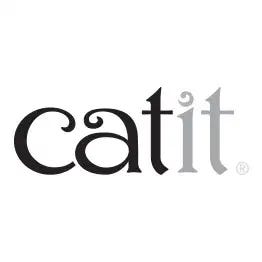 Product has been added to cart
Dried Catnip
Highly aromatic
100% Organic Catnip
Stimulates cat senses
Used to attract cats to specific areas, posts and toys
Stored in a reclosable tub
Catit Catnip Garden Supreme Catnip 28.4 g (1 oz.) Tub is a superior, pesticide-free catnip.
This special blend of catnip is 100% organically grown and has been packaged and processed in a way that maintains and maximizes potency. Release the aroma by rubbing a pinch between your fingers and place on the location you want your cat to go. Catnip can be used on floors, cat toys, in specific rooms or on scratching posts.
Keep your catnip fresh by resealing the reclosable tub after each use.
More Catnip Tips:
Cats usually start to enjoy catnip between 6 and 9 months age.
Many cats will enjoy eating catnip.
Rub catnip on a scratchpad or scratching post to save furniture and rugs from being scratched.
Use catnip to make your own cat toy by wrapping or sewing in a sock or other safe cat play material.