Catit Senses 2.0 Multi-Feeder
by Catit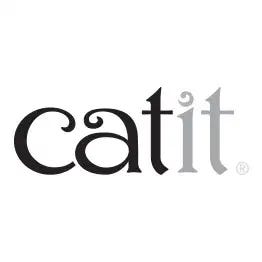 Product has been added to cart
Useful for feeding throughout the day
Top tray can be used for kibble or wet food
"Paw pit" reduces risk of binging on kibble or treats
Ergonomic design for easy eating
Inside compartment can be used to store food & treats
The Catit Senses 2.0 Multi-Feeder is a multi-purpose feeder that is great for keeping your cat well-fed at a slower pace throughout the day. You can add kibble or wet food to the top tray for free feeding and then add more kibble or treats into the hole in the middle. Your cat can put his paw into this "paw pit" to slowly scoop out a few pieces at a time in order to prevent binge eating.
It is ergonomically-designed for a comfortable eating posture and so that cats' sensitive whiskers are less likely to touch the edges of the bowl. The lid can be removed and you can store your cat's food and treats inside. This also adds stability to make it harder to knock over.
The multi-feeder can easily be disassembled to wash by hand. It is designed to take up minimal floor space - measures 19 cm (7.5" W) x 12.5 cm (5") H.