Catit Senses 2.0 Grass Planter
by Catit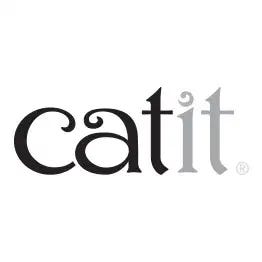 Product has been added to cart
Cat grass is an excellent natural source of fibre
Helps reduce hairball production
Safe & natural alternative to houseplants
New & improved design
Stable base and grid cover = less mess
Compatible with other Catit Senses 2.0 designs
Give your cat a healthy, natural alternative to eating your houseplants with the Catit Senses 2.0 Grass Planter. Cat grass provides an excellent source of natural fibre to promote optimal digestion and reduce hairball production.
The Catit Senses 2.0 Grass Planter has a low, stable base that prevents easy tipping. The grid cover on the top also prevents your cat from digging at the contents inside. That means less mess for you to clean up! In addition, drainage holes in the second tray help prevent the roots from rotting and make it harder to overwater the grass seeds. The planter comes with a rubber mat that keeps everything in place.
The new design uses vermiculite rather than potting soil in order to produce less mess and keep your hands clean while planting In order to maintain freshness, the grass seeds and potting material are sold separately as a kit.
When it comes time to clean, simply disassemble the planter and hand wash with warm water and soap. This design is compatible with other Catit Senses 2.0 designs.
Directions for Growing Cat Grass
1. Add the vermiculite (sold separately) to the Catit Senses 2.0 Grass Planter dish.
2. Pour the grass seeds (sold separately) evenly onto the vermiculite.
3. Add about 1/2 cup (125 mL) of lukewarm water, spreading evenly over the entire surface.
4. Place the grid cover on top of the dish.
5. Place grass planter in a warm place to speed growth.
6. Keep grass moist during the growth period (4 - 6 days).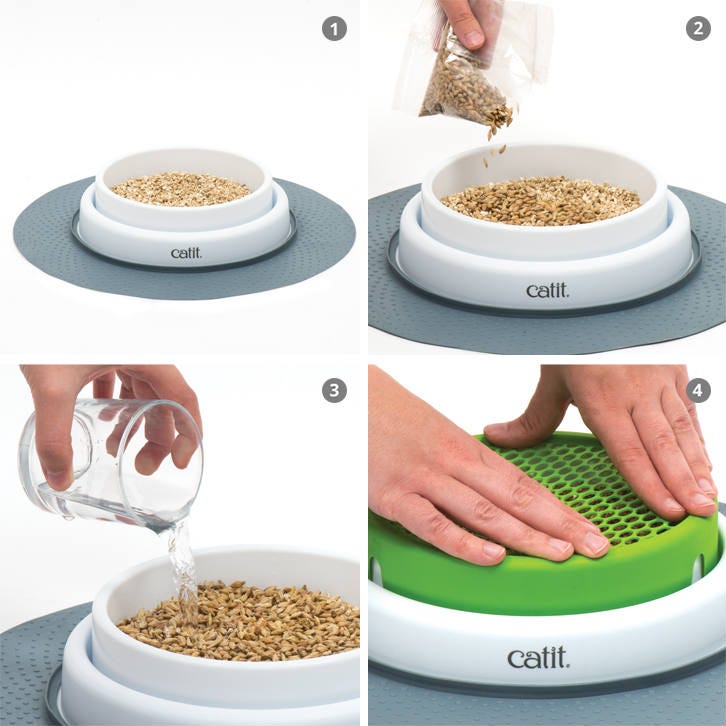 Caution
Please supervise your cat with this product at all times.