Catit Senses 2.0 Self Groomer
by Catit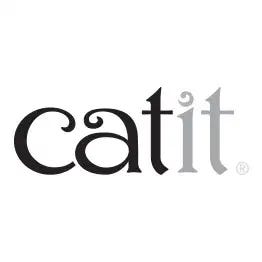 Product has been added to cart
Brush encourages cats to rub against
Catches loose fur - leaves house cleaner
Optional catnip compartment to attract cats
Securely attaches to flat wall or on corner
Easy to install & to clean
The Catit Senses 2.0 Self Groomer will be there to scratch and groom your cat when you're not around. Not only will your cat enjoy the self groomer, you can also benefit from a cleaner home as the brush catches your cat's loose fur.
This elevated brush can be secured onto a flat wall or a corner at the appropriate height with the included adhesive strips and screws (optional). There is also a small compartment to insert the included catnip to grab your cat's attention and make it even more enjoyable.
This self groomer is easy to assemble and disassemble for cleaning.
Catit Senses 2.0 Self Groomer Measurements
12.5 cm (4.9") L x 8.5 cm (3.3") W x 5 cm (2") H
Weight: 63 g (2.1 oz)
Please Note:
This toy is intended for use by cats only.
Hand wash individual parts with natural soap and warm water. Rinse thoroughly.
Click here for the Catit Senses 2.0 Self Groomer Instruction Manual.