Catit Cat Treat Ball - Pink
by Catit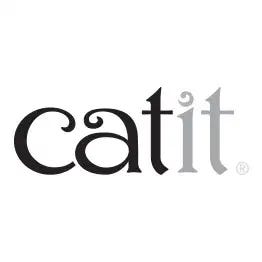 List Price:
$7.99
Our Price:
$6.99
You Save:
$1.00 (13%)
Product has been added to cart
Ball and Treat dispenser
Play stimulates exercise and rewards
Can be used with treats or catnip to entice play
Stimulate natural cat play and pouncing instincts
Treats not included
Size: 7.3 cm x 7.3 cm x 7.3 cm (2⅞" x 2⅞" x 2⅞")
The Catit Pink Cat Treat Ball is a treat dispenser and cat toy all in one!
When filled with treats, your cat will play, chases and swat the ball; releasing treats as a reward through the special openings. When the opening is closed, it becomes a regular ball for your cat to play with. Use treats or even catnip to entice play!
Size: 7.3 cm x 7.3 cm x 7.3 cm (2⅞" x 2⅞" x 2⅞")
Catit Cat Treat Ball Directions:
Insert Treats into the ball through the large opening.
Turn top lid until lined up with the small openings.
Treats will emerge from the openings as the ball is played with.
To use as a play ball, close top lid fully.
Catnip can be used along with treats.
*Treats are not included.
*Always supervise your cat while playing with the Cat Treat Ball.