Nature's Miracle Premium Clumping Corn Cob Litter
by Nature's Miracle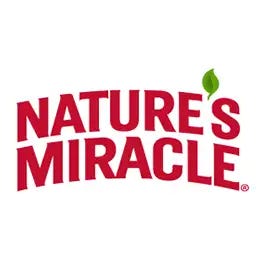 List Price:
$30.99
Starting From:
$20.49
You Save:
$10.50 (34%)
Product has been added to cart
Made with natural corn cob fibres - gentle on sensitive paws
Easy clean-up: quick-clumping, ultra absorbent
Traps and eliminates odours from feces, urine & ammonia on contact
Ideal for cats & kittens
Virtually dust-free
Safe, non-toxic formula
Available in 10 lb. (4.5 kg) and 18 lb. (8.2 kg) bag
Nature's Miracle Premium Clumping Corn Cob Litter is a safe, natural option for filling your cat's litter box and eliminating tough odours. This formula is made with gentle, all-natural fibres from corn cob. It is very lightweight and is easy to use and maintain. Nature's Miracle Premium Clumping Corn Cob Litter is the perfect choice for indoor cats and kittens because the soft consistency is gentle on sensitive paws.
The corn cob fibres are more absorbent than traditional clay litters and they clump on contact, making clean-up quick and easy. The fact that it clumps so quickly will prevent the litter from sticking to the bottom of the pan, which happens with many clay litters. This litter is completely safe for household pets and is virtually dust-free. Using natural pine odor control, it will keep your cat's litter box smelling fresh as the fibres trap in and eliminate odours and moisture.
All Nature's Miracle litters are flushable and safe for septic tanks in small quantities. However, we recommend disposing of litter and waste in the trash as each septic system is different. Includes no clay or dyes. Available in 10 lb. (4.5 kg) and 18 lb. (8.2 kg) bag.
Directions:
Fill litter box with 2"- 3" of Nature's Miracle litter.
Clean litter daily - scoop out clumps and remove waste to keep the litter smelling fresh and maximize odor control.
If necessary, add more litter to maintain 2"-3" depth.
On a weekly basis or when litter becomes completely saturated, empty the litter box completely, wash with water and gentle soap. Dry the box and refill it with fresh litter.
Always wash hands thoroughly after handling litter box.
Please Note:
Some cats are more picky about the litter they use and may need to be transitioned slowly to a new litter. To do this, gradually mix Nature's Miracle Litter into current litter in increasing amounts until fully transitioned.
NOTE TO PREGNANT WOMEN AND IMMUNE-SUPPRESSED INDIVIDUALS: Cat feces can transmit a disease called toxoplasmosis that can be harmful. Please always wash your hands thoroughly after handling used litter.