Catit Go Pea Husk Clumping Cat Litter
by Catit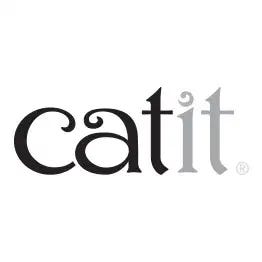 Product has been added to cart
Eco-friendly scented pellet pea husk litter
Made from recycled emptied pea husks
Chemical-free as well as dust-free and low tracking
Highly absorbing and locks in an unwanted litter
Easy to clean - non-stick clumps and is biodegradable and compostable
Available in a 14 L eco-friendly paper packaging
Spruce up your cat's litter box with Catit Go Pea Husk Clumping Cat Litter. This Eco-friendly scented litter is made from recycled empty pea husks and formed into 1.5 mm pellets that are quick to absorb liquid upon contact and can absorb 3x its weight in the liquid into a non-stick clump that won't stick to the sides of the scoop for easy cleanup while also locking in unwanted odours as soon as they appear due to their porous design.  This litter also doesn't track compared to other litters and is also dust-free, so your cat doesn't have to be irritated when using the litter. 
Catit Go Natural Cat Litter is biodegradable and compostable. Please see the specifications tab for more information. Available in a 14 L box.
Transitioning your cat to Catit Go Natural Litter: Include a few scoops of your cat's previous litter into a new litter box that is filled with Go Natural's cat litter. Then top up the litter with the granular wood litter. Clean the litter frequently and take the transition period slowly for your cat. The transition period ends with your cat using the litter box with 100% Go Natural Litter in it. 
Regular Maintenance: It is recommended that you use 5-7 cm (1.9-2.7") of litter into the box and maintain the same level all the time for the best results. The wood litter works best in a dry environment, and it is recommended to scoop the litter box every day for healthy litter maintenance. A bag of Wood Clumping Cat Litter will last up to 3.5 months for a single cat household but can also change based on how often the litter is used and the litter box's size. 
Composting the litter: This litter can be compostable but do not use litter as a means to fertilize edible crops. 
Place either a layer of leaves, sawdust or soil on the bottom layer of the compost bin
Add the layer of cat litter, then cover the litter with 2.5 m of either leaves, sawdust or soil
Repeat the layering process and ensure the compost is aerated regularly
the compost will be ready to apply to non-edible plants once six months to a year has passed. You can also add fruit or vegetables to your compost once the litter layer has been placed and covered. 
wood (pine, spruce, fir, etc.), plant fibres (such as corn – not meant for consumption), and natural clumping agents.