Almo Nature Cat Litter
by Almo Nature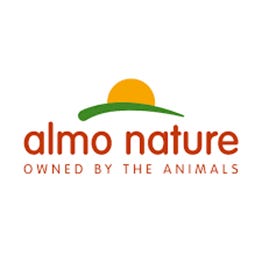 Product has been added to cart
All-natural biodegradable cat litter
Vegetable-based - quick-absorbing and easy to clean
Long-lasting - 500 grams of litter is only needed in the litter tray on a weekly basis
Soft on your cat's paws and safe for the household - non-toxic and contains no additives or chemicals
Compostable
Available in a 2.27 kg and 4.54 kg bags
Almo Nature Cat Litter is an all-natural cat litter that is an environmentally friendly litter made out of only plant enzymes. This 100% vegetable-based litter will quickly absorb and eliminate any liquid that comes into contact with and leaves a thin clump that is easy to scoop up and dispose of. This finely granulated litter is also gentle on your cat's paws and great for cats who dislike non-granulated litters. 
This litter is non-toxic and contains zero additives or chemicals so it not only safe for your cat but for your household as well. One bag of Almo Nature Cat Litter is long-lasting, using the only 500g of litter is all that you need on a weekly basis and any waste can be composted. Please see the specifications tab for more information, available in a 2.27 kg (5 lbs) or 4.54 kg (10 lbs) bags. 
Tips and Tricks
When first using this product: Pour into the litter box approx 2 cm high, this is an estimate for a 30x40 cm litter box. To prevent tracking place a litter mat in front of the tray.
Cleaning tips: It is recommended to scoop any clumps in the litter box daily. Top up the litter box with fresh litter weekly, approx 500 g of litter into the tray (rough estimate for a 4 kg cat)
It is recommended that once a month to do a thorough cleaning of the box. Removed litter from the box, fully clean the box and return litter back into the box.