Purica Pet Curcumin+ Extra Strength Joint Health & Immunity Support
by Purica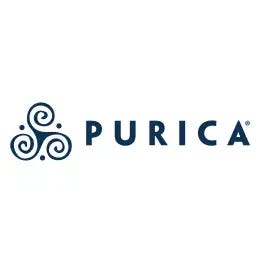 Product has been added to cart
Extra strength joint & immune support supplement
Contains a combination of glucosamine, curcumin BioBDMC30 and Hylauronic acid
Supports healthy joints while regulating inflammation and supports the immune system
Ideal to use for joint pain, post-surgical recovery and injury
Suitable for both cats and dogs
Contains 60 chewable tablets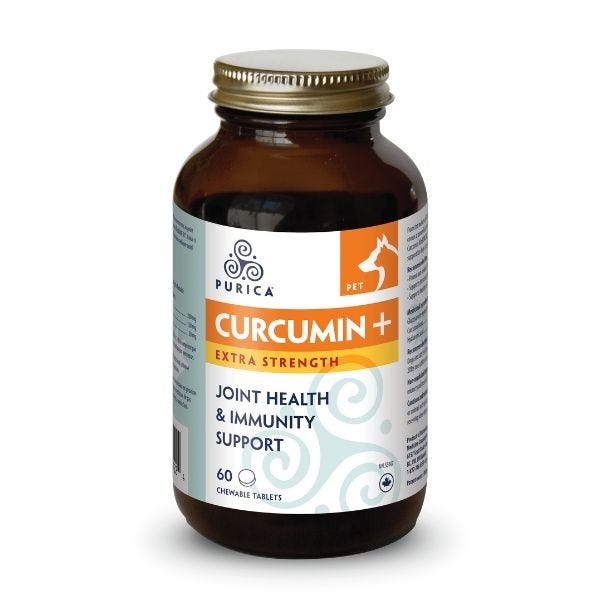 Purica Pet Curcumin+  is an extra-strength formula to get that extra hop back into your dog's joints. These tablets contain glucosamine, hyaluronic acid and curcumin containing 30% more bisdemethoxycurcumin or known as BDMC. Compared to other products that would only use around 1% of BDMC. 
Curcumin+ aids with supporting healthy joints while regulating inflammation and supporting the immune system. Ideal to use for joint injuries, post-surgical recovery and joint pain for both cats and dogs. Please see the specifications tab for more information. 
Dosage
It is recommended to offer for dogs and cats less than 20 lbs one half a tablet. Dogs and cats over 20 lbs and over provide the full tablet. 
Please offer the tablet with their meal. 
Caution: Do not use the product on pregnant or lactating animals, or animals with gastrointestinal ulceration. If your pet is on other medication, please speak to your veterinarian first before using this product. 
Glucosamine HCL: 200 mg, Curcumin BioBDMC30: 150 mg, Hyaluronic acid: 50 mg
Non Medical Ingredient: Natural beef liver flavor, microcrystalline cellulose, dicalcium phosphate, magnesium stearate.