Precision 5000 Pro Valu Crate - 42" x 28" x 30"
by Precision
Product has been added to cart
Designed with 2 doors
Easy to assemble and disassemble
Finished with a black, rust-resistant coat
Secure safety latch to prevent unwanted escape
Includes a plastic, removable pan making it easy to clean
Includes divider panel and crate training guide
Ideal for dogs up to 90 lbs.
Dimensions: 42"L x 28"W x 30"H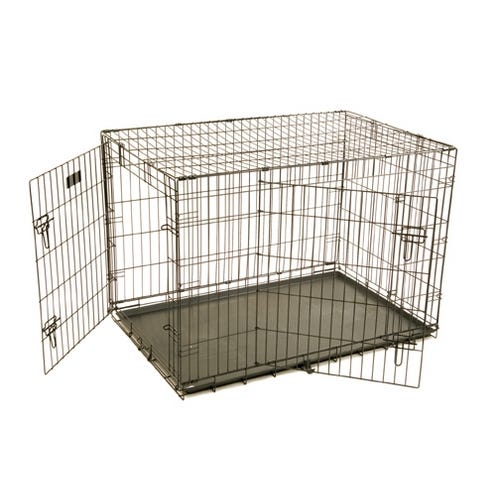 Precision 5000 Pro Valu Crate provides a safe and secure place for your dog designed for easy storage and portability. A training guide is included, which makes it very simple to crate-train your cat or dog. This crate is easy to assemble and disassemble and gives plenty of space for the appropriate-sized breed.