PetSafe SlimCat Interactive Feeder Ball
by Petsafe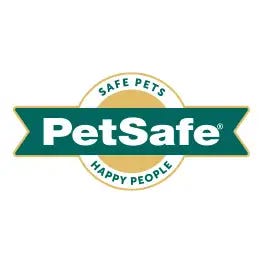 List Price:
$10.99
Starting From:
$9.99
You Save:
$1.00 (9%)
Product has been added to cart
Discourages destructive behaviour by providing interaction
Aids in weight lose with appropriate portion sizes
Difficulty level is adjustable
BPA-free and dishwasher safe
Available in three colours
PetSafe SlimCat Interactive Feeder Balls provide you with a fun way to keep your cat active while feeding dry food or treats. It's especially effective for cats that spend long periods of time home alone and are destructive as well as for those that are overweight. Simply add the food or treats, close and lock it, and let your cat play away. You can easily determine the difficulty for your cat by adjusting the dispensing hole size and sliding the lock back into place. The interaction and physical activity paired with feeding appropriate portion sizes (it holds up to 2/3 cup at a time) can aid in digestion and keep your cat at an optimal weight. The ball is BPA-free and you can also throw it into the dishwasher or wash it by hand if it needs a little cleaning up. Available in three different colours.
Caution
Please supervise your cat with this toy at all times. If any damage to the product starts to appear, please remove the toy immediately.