PetSafe Easy Walk Harness Black
by Petsafe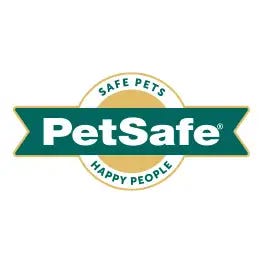 List Price:
$35.99
Starting From:
$34.99
You Save:
$1.00 (3%)
Product has been added to cart
Easy to use with quick snaps & 4 adjustment points
Made with soft nylon material
Chest lead attachment redirects dog as he pulls
Prevents pulling against lead & does not cause coughing, gagging, or choking
Recommended by veterinarians & trainers
Includes an instruction guide
Available in a variety of sizes. See Sizing Chart below.
The PetSafe Black Easy Walk Harness is intended to stop your dog from pulling on the lead. This soft, nylon harness is easy to use because it has two quick snap buckles and is easily adjustable at four different points to ensure maximum comfort for your dog. The strap that goes around the belly is silver rather than black to make it easy to distinguish how to put it on your dog.
This harness will not cause your dog to choke, gag, or cough from pulling against it because there is a chest strap that rests low across your dog's breastbone so as not to restrict the air flow. There is a martingale loop at the front (chest) to attach the lead that helps to redirect your dog's attention to you and it will steer him your direction when he tries to pull. Recommended by veterinarians and trainers. Includes a training guide. Available in a variety of sizes. Please see Sizing Chart under Specifications tab.
Sizing Chart
| | | |
| --- | --- | --- |
| Size | Chest/Girth | Sample Breeds |
| Small | 38 - 51 cm | Jack Russell, Miniature Poodle, Sheltie |
| Small/Medium | 48 - 63 cm | Boston Terrier, Beagle, Pug, Lhasa Apso, Westie |
| Medium | 51 - 71 cm | Border Collie, Springer Spaniel, American Staffordshire Terrier |
| Medium/Large | 63 - 89 cm | Boxer, Bulldog, Dalmatian |
| Large | 66 - 91 cm | German Shepherd, Labrador Retriever, Rottweiler |
| Extra Large | 86 - 117 cm | Greyhound, Great Dane |
How to Measure Your Dog
Muzzle Length
Measure the length of the nose from the tip to the crook where you want the muzzle to sit comfortable below the eyes.
Muzzle Width
Measure the circumference of the muzzle at the widest part, leaving space for two fingers to ensure a comfortable fit.
Neck
Measure the circumference of the base, leaving enough space to comfortably fit two fingers.
Leg Length
Measure your dog from the top of the shoulder and hip to the floor.
Chest Girth
Measure the circumference of the widest part of the chest behind the front legs.
Length
Measure the length from the top of their shoulders to the base of their tail.
Paw Width
Measure the diameter of the widest park of the paw.