KONG Teaser Jellyfish
by KONG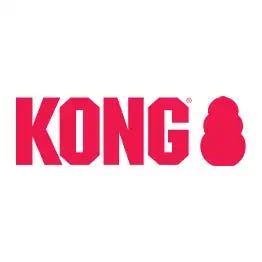 Product has been added to cart
Teaser toy for cats
Elastic cord that attaches to finger or doorknob
Tentacles, a ball with feathers and KONG North American Premium Catnip
Perfect for cats who love to hunt and pounce
Available only in one size - 19.6 cm x 8.9 cm (7.75 x 3.5 ")
KONG Teaser Jellyfish is a fun teaser toy that is sure to keep your cat entertained. The elastic string has a loop that allows you to attach it to a finger, doorknob or other objects offering endless variety. The teaser has many ribbon tentacles, a soft feather, bell and crinkle material, to prolong play. The ball is filled with KONG's North American Premium Catnip for even more enjoyment.
This is a great toy for cats who love to hunt, chase, and pounce. This product is only available in one size: 19.6 cm x 8.9 cm (7.75 x 3.5 ").
Caution
Please supervise your cat with this toy at all times. If any damage to the product starts to appear, please remove the toy immediately.