Product has been added to cart
A unique value blend of proteins
Contains a mix of fruit and vegetables
Free of grains, gluten & hormones
A source of protein, minerals, amino and fatty acids
Suitable for all dog breeds
Available in a 15 lb or 40 lb box
Made in Canada - available in-store only
In Store Only
Made in Canada
In Store Only
Made in Canada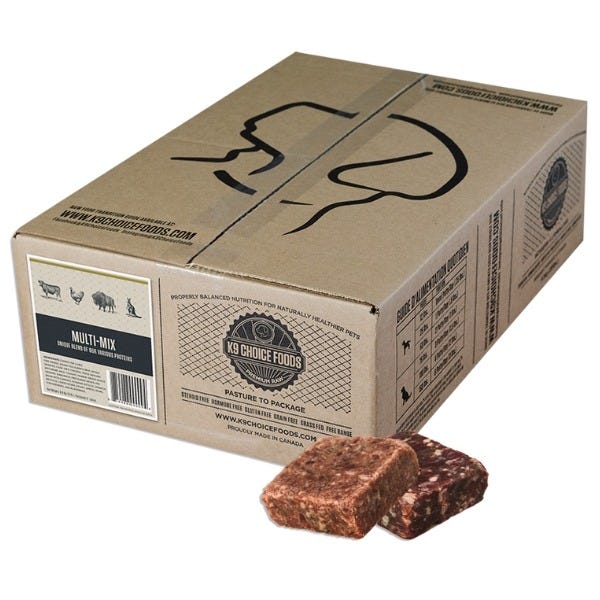 K9 Choice Foods Complete Raw Diet for Dogs - Multi Mix contains a unique value blend of our proteins, featuring about 50% Chicken Value Little Guys with the remaining made up of Beef Plus, Kangaroo Plus and Buffalo Plus.
A complete diet that contains a select mix of fruit and vegetables to create a wholesome and raw diet, without any grains and gluten. This product is available in a 6.8 Kg (15 lb) or 18.1 kg (40 lb) box. Available only in-store. For our store locations, please click here.
Chicken, beef, buffalo, llama, triple ground organ meat, bone, carrots, romaine, spinach, broccoli, green beans, celery, cored apples, cored pears, strawberries and blueberries.