Dog Furminator DeShedding Tool - Short Hair Medium
by Furminator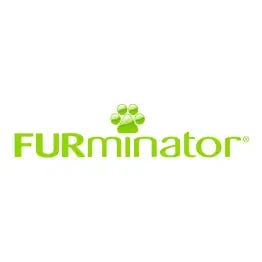 Our Price:
$59.99
Sale Price:
$44.99
You Save:
$15.00 (25%)
Product has been added to cart
For medium breeds (21-50 lbs) with short hair (shorter than 2")
Short, curved stainless steel edge
Gently removes undercoat and loose hair gently follows dog's natural shape
Recommended by veterinarians and professional groomers
FURejector button cleans and removes loose hair from the tool with ease
Short, ergonomic handle for added versatility and comfort
Reduces shedding up to 90%
Guaranteed to reduce shedding better than any brush, rake or comb
Furminator DeShedding Tools are revolutionary deshedding tools, guaranteed to reduce your dog's shedding by up to 90%. The curved, stainless steel edge gently reaches beneath your dog's topcoat to safely remove undercoat and loose hair.
As for the Medium Short Hair Furminator, this Is ideal for medium to large breeds with short hair. It also has a shorter deshedding blade to reach beneath your dog's short topcoat.
Tips for Success
Make sure that your dog does not have matted or tangled hair.
For your first use, take your dog outside or on a hard surface that is easy to clean. Brush your dog thoroughly.
For maintenance, brush your dog weekly.
Dogs will shed more during fall and spring when they change their coats. During this period, thoroughly brush your dog with the Furminator to significantly reduce shedding.
Feeding your dog a high-quality food will ensure that your dog is receiving essential nutrients, and fatty acids to maintain a healthy skin and coat.
If your dog has dry skin, consider natural or topical supplements for your dog's skin and coat.