Feliway Classic Spray
by Feliway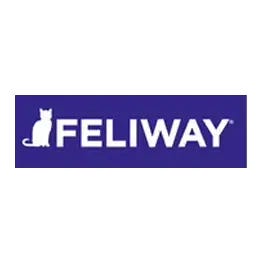 List Price:
$36.49
Our Price:
$27.99
You Save:
$8.50 (23%)
Product has been added to cart
Odourless pheromone designed for cats
Easy to use - spray onto scratched, marked areas or onto a blanket
Ideal for long-distance trips, vet trips or managing specific areas in the house
Veterinarian recommended and clinically proven
Treats behaviour such as scratching, spraying and cat anxiety
Lasts up to four or five hours
Available in a 20 ml bottle - about 16 aplications
Feliway Classic Spray is a portable stress-reducing odourless pheromone spray designed for cats and kittens to help calm and reduce behaviours such as urine marking and scratching associated with anxiety and stress.
When the spray is applied to either a blanket or to a marked area, the odourless pheromones emitted into the area that cats are associated with a calm or happy message continuously to help your cat during trips to the vet, long-distance travel or managing specific areas that your cat has marked around the home.
Feliway is clinically proven and veterinarian recommended. Please see the specifications tab for more information.
Directions
Spray eight pumps of Feliway classic spray onto a blanket, mat, towel, scratched or marked area, wait 15 minutes before letting cat into the area or into the crate. The spray will last up to four or five hours after spray and can be reapplied once the specific time has passed. 
Results may vary, improvements may start to appear within seven days while sometimes it will be up to three or four weeks. 
This product is not a drug or tranquillizer, do not use directly on animals. Please keep product out of reach of children and stored at room temperature. For further information, please refer to the package insert.
F3 Feline Facial pheromone analogue, 2%