Farmina N&D Quinoa Functional Feline Wet Food - Digestion
by Farmina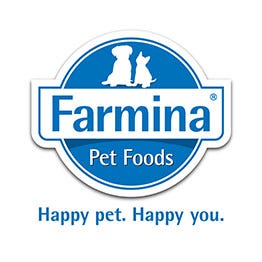 Product has been added to cart
Complete wet food formula
Helps maintain healthy digestion and digestion problems
Uses up to 94% protein - grass-fed lamb
Uses hydrolyzed herring with fresh artichoke, fennel and quinoa
Zero xanthan, cassia, guar, carrageenan or industrial gums used in the recipe
Grain-free and no artificial preservatives
Packed in a protective atmosphere and minimally processed - uses gentle steam technology and packaged in a BPA free can
Suitable for adult cat breeds
Available in individual 2.8 oz can and cases of 12 cans
Made in Italy
Inspired by nature, Farmina combines the highest quality of raw, natural ingredients with scientific research and techniques to create a perfect union of nature and science that helps create a rich, natural, palatable and beneficial kibble and wet food for your pet. 
Farmina N&D Quinoa Digestion uses 92% fresh grass-fed lamb, hydrolyzed herring with fennel, quinoa and artichoke. This recipe uses a protein that is known to be gentle and easy to digest. At the same time, fennel and quinoa will help with the absorption of nutrients, reduce gas and upset stomach while artichoke is rich in antioxidants that help support the liver. 
Farmina Quinoa Wet Food is a balanced and complete recipe suitable for adult cats and perfect for felines who are sensitive to other protein sources—this recipes doesn't contain grains, artificial preservatives, industrial gums, xanthan, cassia, guar or carrageenan. Each batch is made with a gentle steam technology to preserve the richness of each ingredient and packed in a protective atmosphere in a BPA free can. Please see specifications for more information, available in an individual 80 g (2.8 oz) can and in cases of 12 cans. Made in Italy.  
Guaranteed Analysis
Crude Protein (min.)
10.5%
Crude Fat (min.)
3.80%
Crude Fiber (max.)
0.80%
Moisture (max.)
78.00%
Ash (max.)
3.30%
Calorie Content: 999 kcal/kg or 79.90 kcal/can
Feeding Guidelines
Weight
Grams/Cans (1 can = 80 grams)
2 kg (4.4 lbs)

160 g

2 cans

2.5 kg (5.5 lb)

185 g

2 1/3 cans

3 kg (6.6 lb)

210 g

2 2/3 cans

3.5 kg (7.7 lb)

230 g

2 3/4 cans

4 kg (8.8 lbs)

255 g

3 1/4 cans

4.5 kg (9.9 lbs)

275 g

3 1/3 cans

5 kg (11 lbs)

295 g

3 2/3 cans

5.5 kg (12 lbs)

315 g

4 cans

6 kg (13 lbs)

330 g

4 1/4 cans

6.5 kg (14 lbs)

350 g

4 1/3 cans

 
Lamb, hydrolyzed herring, quinoa seed, herring oil, artichoke, fennel, fructooligosaccharide, yeast extract, calcium carbonate, potassium chloride, brewers dried yeast, vitamin A supplement, vitamin D3 supplement, vitamin E supplement, choline chloride, zinc methionine hydroxy analogue chelate, manganese methionine hydroxy analogue chelate, ferrous glycine complex, copper methionine hydroxy analogue chelate, DL-methionine, taurine, L-Carnitine.