Catit Senses 2.0 Digger
by Catit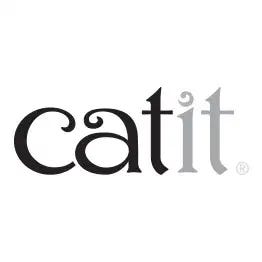 Product has been added to cart
Encourages cats to work harder for kibble or treats
Fun & challenging - keeps cats stimulated
Reduces tendency for binge eating
Varied sizes of tubes for added challenge
Accu-Pressure Mat for a paw massage
Compatible with other Catit Senses 2.0 designs
The Catit Senses 2.0 Digger makes meal and treat time more fun and challenging for your cat. After dropping your cat's favourite kibble or treats into the varied size tubes, watch him enjoy pawing them out, piece by piece. There is also a small, sloped surface where you can add extra kibble or treats.
The Digger stimulates cats' brains, encourages their natural pawing and scooping instincts, as well as reduces the urge for binge eating. It is a great way to keep your cat entertained (and well fed) while you're not at home.
This interactive feeder is easy to assemble and disassemble for cleaning. It is also compatible with other Catit Senses 2.0 Designs (see image above), which are sold separately.
Catit Senses 2.0 Digger Measurements
37 cm (14.6") L x 37 cm (14.6") W x 8.4 cm (3.3") H
Weight: 437 g (15.4 oz)
Please Note:
This toy is intended for use by cats only.
Ensure the Digger is suitable for the size of your cat.
Hand wash individual parts with natural soap and warm water. Rinse thoroughly.
Click here for the Catit Senses 2.0 Digger Instruction Manual.
Caution
Please supervise your cat with this toy at all times. If any damage to the product starts to appear, please remove the toy immediately.