Catit PIXI Smart Feeder
by Catit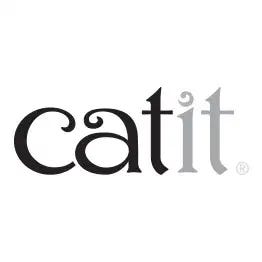 Product has been added to cart
Smart feeder for cats - Worry-free feeding solution
Connect to your phone to schedule feedings and receive notifications
Large food reservoir - holds 1.2 kg (42 oz) of food
Airtight ring seals off the reservoir to preserve freshness
Dehumidifying pad prevents absorbs moisture and prevents mold
Easy to clean stainless steel dish
Gone are the days when you panic because you forgot to feed your cat. With the Catit PIXI Smart Feeder, you can feed your cat on a schedule using your phone and the Catit Pixi app!
This smart feeder's large reservoir holds about 1.2 kg (42 oz) of food, depending on kibble size, which can last 10-15 days before needing to refill. It works with all standard kibble sizes and shapes of up to 9mm (0.4 in) in diameter. By downloading the Catit Pixi app, and connecting the feeder to your phone, you are able to schedule your cat's weekly feeding plan and manage how much your cat is eating on each feed. The app can also send you notifications when each meal is served and when it is time to add more food to the reservoir.
To preserve freshness, the airtight ring seals off the reservoir and the dehumidifying pad prevents absorbs moisture and prevents mold. Additionally, this product features back up batteries, an instant feed button (that can be disabled), and a large, removable stainless steel food dish (easy to wash)! Please see the specifications tab for dimensions.
Dimensions
Measurements: 32 x 19 x 34.5 cm (12.5 x 7.5 x 13.5 in)
Weight: 1670g (3.8 lbs)
Reservoir capacity: ± 2,9L / 1,2 kg (± 98 fl oz / 2.6 lb)