Catit Groovy Fish
by Catit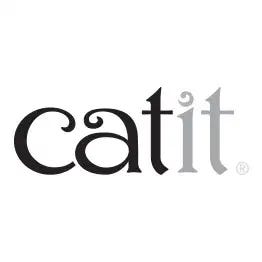 Product has been added to cart
Motion-activated fish
Entices and encourages natural prey instinct
Made from a durable high-quality removable cover
Comes with a USB rechargeable motor, USB cable and two catnip bags
Available in two colours
Get your cat in the groove of playtime with Catit Groovy Fish. This groovy fish moves each time it gets touched and flails around to pique your cat's curiosity and gets its natural prey instinct going for more batting, wresting and kicking action. The fish is covered in a durable, high-quality removable fabric cover with a velcro pocket that stores and protects the motor and the refillable catnip bag. 
Groovy Fish comes with a rechargeable USB cable and two catnip bags. Available in two colours. 
Caution
Please supervise your cat with this toy at all times. If any damage to the product starts to appear, please remove the toy immediately.