Adored Beast Apothecary Yeasty Beast III Topical Spray
by Adored Beast Apothecary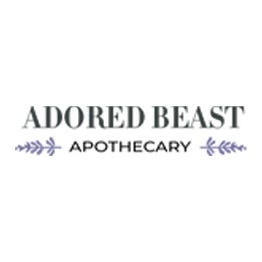 Product has been added to cart
Soothing homoeopathic topical spray 
Helps soothe and detoxifies itchy spots on the skin caused by yeast
Uses a combination of herbs and apple cider vinegar
Suitable for cats and dogs
Available in 2 fl oz spray bottle
Made in Windsor, Nova Scotia, Canada Yeasty Beast III from Adored Beast Apothecary is a homeopathic approach to helping to get to the root of the problem when it comes to yeast. This topical spray is made from apple cider vinegar with a combination of horsetail, witch hazel, Hydrastis green tea and more, ingredients that are known to help with reducing skin irritation, repairing skin, and anti-inflammatory and antioxidant. An approach that relieves the itch caused by yeast while assisting that area in detoxifying, ideal to use alongside the Yeasty Beast protocol for a full cleanse of the yeast and Adored Beast digestive products.
Yeasty Beast is suitable for cats and dogs of all breeds and is available in a 60 ml (2 fl. oz) spray bottle; Please see the specifications tab for more information. Made in Windsor, Nova Scotia, Canada.
Directions
Apply onto the affected area two to three times daily, avoid spraying it on open wounds. test a small amount on skin first to see how your pet reacts to it as apple cider vinegar can cause stinging.
Keep out of reach of children or animals that the spray is not meant for. Don't spray into eye or mouth and if the animal condition doesn't improve or worsens, stop using the product and speak to your veterinarian. 
Herbal tinctures of horsetail, hypericum, calendula, Hydrastis, green tea. Combined in a base of witch hazel and apple cider vinegar.