Angel Rotterdam Bones Dog Collar - Bubblegum Pink
by Angel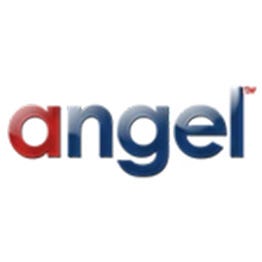 Product has been added to cart
Hand made with the finest quality of genuine leather
Ensures comfort with its durable, but soft leather
Easy access, reinforced centre D-ring for ease of leashing
One row of stainless steel bone designs
The Angel Rotterdam Bones Dog Collar is made with a unique row of stainless steel bones mounted on its genuine leather.
Accent your dog with this classic metal bone-fitted collection. Perfect for any small or large dog breed and built with a reinforced centre d-ring for easy exposure and maximum control.
Angel Pet Supplies Inc. was founded in 2006 by an ambitious team dedicated to improving the lives of pets. These quality leather pet products are built with safety, aesthetics and reasonable prices in mind. The manufacturing process is unique, building humane products that put your pets first.
The designs are all hand made with the finest materials and 100% genuine leather.
Rotterdam Bones Dog Collar Sizing Chart:
| | | |
| --- | --- | --- |
| Collar Size | Neck Size | Ideal Dog Breeds for Collar Size |
| 14" x ¾" | 9.5"-12" | Miniature Poodle, Bichoon Frise, Min Pin  |
| 16" x ¾" | 11.5"-14 | Boston Terrier, Pug |
| 18" x ¾" | 12.5"-16" | French Bulldog, Cocker Spaniel, Collie, Beagle |
| 22" x 1" | 16.5"-20" | Pit Bull Terrier, Retrievers, Boxer |
| 24" x 1¼" | 17.5"-22 | Sheppards, Labs, Rottweiler, English/American  |
| 26" x 1¼" | 20"-24" | Bull Mastiff, Corso |
Please note this size chart meant to give general ideas of the collar size in relationship to certain breeds. Because each dog is unique, always measure your dog's neck for the perfect fit.
How to Measure Your Dog
Muzzle Length
Measure the length of the nose from the tip to the crook where you want the muzzle to sit comfortable below the eyes.
Muzzle Width
Measure the circumference of the muzzle at the widest part, leaving space for two fingers to ensure a comfortable fit.
Neck
Measure the circumference of the base, leaving enough space to comfortably fit two fingers.
Leg Length
Measure your dog from the top of the shoulder and hip to the floor.
Chest Girth
Measure the circumference of the widest part of the chest behind the front legs.
Length
Measure the length from the top of their shoulders to the base of their tail.
Paw Width
Measure the diameter of the widest park of the paw.
Washing Instructions:
100% Genuine Leather, do not Machine Wash

When needed, wipe with a damp cloth

Use leather preserving products periodically

Not recommended for swimming