World's Best Multiple-Cat Clumping Cat Formula
by World's Best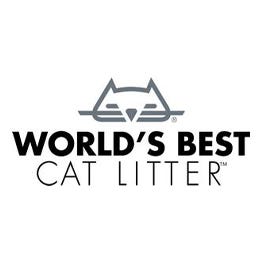 List Price:
$17.49
Starting From:
$15.99
You Save:
$1.50 (9%)
Product has been added to cart
Quick, solid clumping
Easy to scoop
Ideal for multiple-cat use
Outstanding odour control
Long-lasting
No silica dust
100% natural, corn-based formula
Available in 3.18kg / 7lb., 6.4kg / 7lb., and 12.7kg / 28lb bag
World's Best Multiple-Cat Clumping Formula is an unscented, 100% eco-friendly litter with all-natural corn kernel derivatives for outstanding odour control. Minimal dust and tracking is produced due to the formula's quick, tight clumping nature. This litter is ideal for homes with two or more cats.