Living World Corner Toilet for Small Animals
Product has been added to cart
Reduces maintenance time by keeping waste contained to one area
improves cage hygiene and makes clean-up easy
Can aso be used as a sleeping or burrowing area
Wide opening for easy hamster access and easy cleaning access
Hinged cover for easy filling and clean-up
Comes with litter and cage-attachable scoop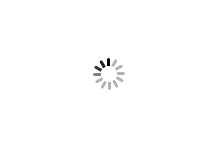 The Living World Corner Toilet for Small Animals is the perfect addition to your small animal habitat to keep it fresher, longer.
Hamsters and gerbils often do their "bathroom business" in the same area of the cage, every time. The Living World Corner Toilet works with this coincidence to help reduce the over-all maintenance of your small animal habitat and improve the cage hygiene. The toilet itself fits in a corner and keeps waste contained in that area only. The wide opening gives your gerbil or hamster easy access to climb in and out, plus it makes it easier for you to clean and manage. The Corner Toilet is a complete small animal waste management kit, complete with Living World Easy Scoop Litter and a litter scoop.
Alternatively, if you didn't want to use the Corner Toilet as a toilet, it could be used for additional sleeping or burrowing space.
Instructions:
Open corner toilet.
fill corner toilet with Living World Easy Scoop Litter
Remove clumped waste daily using the provided litter scoop and dispose waste in trash.
Replace litter weekly or as needed