Living World Corner Toilet for Small Animals - Blue
Product has been added to cart
Attaches directly to any Living World Cage
Locks in to the corner
Has high litter shield walls
Easy access front entry
Easy to clean and maintain
Dimensions: 31.75 cm x 24 cm x 14.6 cm (12½"x 9½"x 5¾")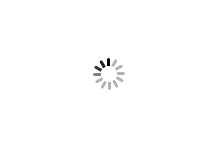 The Living World Corner Toilet for Small Animals, Medium, Blue gives you one location in the cage for your small pets to do their business.
Using the Corner Toilet frees up valuable habitat space, makes cleaning and daily maintenance much easier. Built with a higher, litter shield in the corner and an easy access opening in the front, keeps any mess contained in the corner unit. The toilet attaches directly to any Living World using special clips that built right in to the unit, which can then be placed in any corner of the habitat you choose. Can be used both in and out of the cage.
The Large Living World Corner Toilet is suitable for ferrets, rabbits, dwarf rabbits and guinea pigs.