Sun Seed Shredded Aspen Bedding PressPak
Product has been added to cart
All natural and environmentally safe
Dust Free
Odourless
Biodegradable
Encourages Nesting
Naturally Absorbent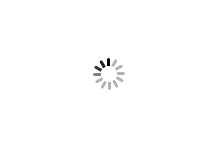 Sun Seed's Shredded Aspen Bedding PressPak is a super soft small animal (and some reptiles) bedding that's economical and environmentally friendly.
The Shredded Aspen shavings are naturally absorbent and cleaned several times before they are packaged in to the presspaks. This process removes dust and fines that could harm your pet's respiratory system.
Shredded Aspen encourages a natural nesting desire in small animals and is suitable for some reptiles, being dust-free and odourless.
Shredded Aspen PressPak Sizes:
| | | |
| --- | --- | --- |
| Package | Compressed Volume | Expands to |
| PressPak 1000 | 4 L (230 cu in) | 10 L (600 cu in) |
| PressPak 2000 | 8 L (500 cu in) | 20 L (1200 cu in) |
| PressPak 3000 | 16 L (1000 cu in) | 41 L (2500 cu in) |
Directions:
Cover bottom of cage with 2.5-5 cm (1-2") of Shredded Aspen bedding.
Change bedding weekly, or as needed
Always provide fresh clean water for your small animal
Ingredients:
100% Shredded Aspen Shavings