Exo Terra Plantation Soil
Product has been added to cart
100% natural substrate
Best for natural terrarium set-ups
Will increase humidity in terrariums
A natural material that stimulates a digging instinct for burrowing animals
Can be used as nutritional substrate for living plants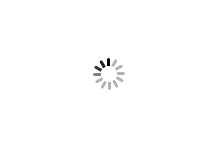 Exo Terra Plantation Soil is made out of compressed coconut husk fibre from tropical plantations in Asia.
This ecological substrate is perfect for increasing humidity in your terrarium and is safe for salamanders, frogs, and burrowing animals. Plantation soil has hygroscopic (absorbing moisture from the air) properties, so can be used as incubation medium. This natural substrate has the properties of a nutritional planting soil for living plants in a terrarium.
Directions for Using Exo Terra Plantation Soil
Spread a 3-5 cm (1"-2") layer of Exo Terra Plantation Soil on the terrarium floor (up to 4-10 cm when using for burrowing animals or as planting soil.)
Water or mist the substrate according to the humidity level your terrarium requires.
Be sure to monitor the humidity level with an Exo Terra Hygrometer.
Large bag makes approximately 8 L (7.2 qt.) and small bag makes approximately 4 L (3.6 qt).