True Raw Choice Beef Backstrap Tendon - Bulk
Special Price
$116.44
was
$136.99
Product has been added to cart
Made in Canada
100% natural beef backstrap tendons
Good source of glucosamine and chondroitin
Carefully dehydrated without preservatives
Chewing motion provides great dental benefits
No grains, additives, hormones, or fillers
Bulk Case contains 35 pieces
Net Weight: 2.2 lb.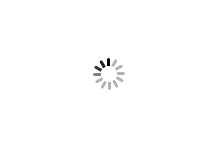 True Raw Choice Beef Backstrap Tendons are both tasty and practical. These chews provide a natural source of chondroitin and glucosamine to relieve hip and joint pain and also have benefits on oral health like cleaning the teeth and gums. This style of chew is carefully dehydrated without the use of preservatives to maintain all of these naturally occurring nutrients and make them highly palatable. Chews measure approximately 16.5 - 19 cm (6.5 - 7.5") in length.
True Raw Choice's recipes are always grain-free and contain no additives, hormones, or fillers. Sourced and made in Canada. Only available in bulk cases (35 pieces).
Dehydrated Beef Backstrap Tendon.